Our Mascot
Sidney the Kidney
Sidney likes to help our providers teach young students about healthy lifestyle choices. Partnering with Albuquerque Public Schools in 2019, New Mexico Kidney Foundation started bringing hands on health education directly to the classroom. We believe that early education is a key to prevention! Our goal is to educate students about healthy lifestyle choices, what kidneys do and the risks of kidney diseases.
During the 2019-2020 school year Sidney will visit local elementary schools twice a month for educational talks. A healthcare provider will come to interested schools with Sidney and other educational tools to teach about kidneys.
New Mexico Kidney Foundation is interested in working with students of all ages. Talks are given to all grade levels in a classroom setting. We are also currently working on educating health science students by offering opportunities for students to speak with physicians and learn from hands on settings. UNM Physical Therapy students have had the opportunity to visit a local dialysis unit on rounds with providers to learn about the importance of physical health and dialysis.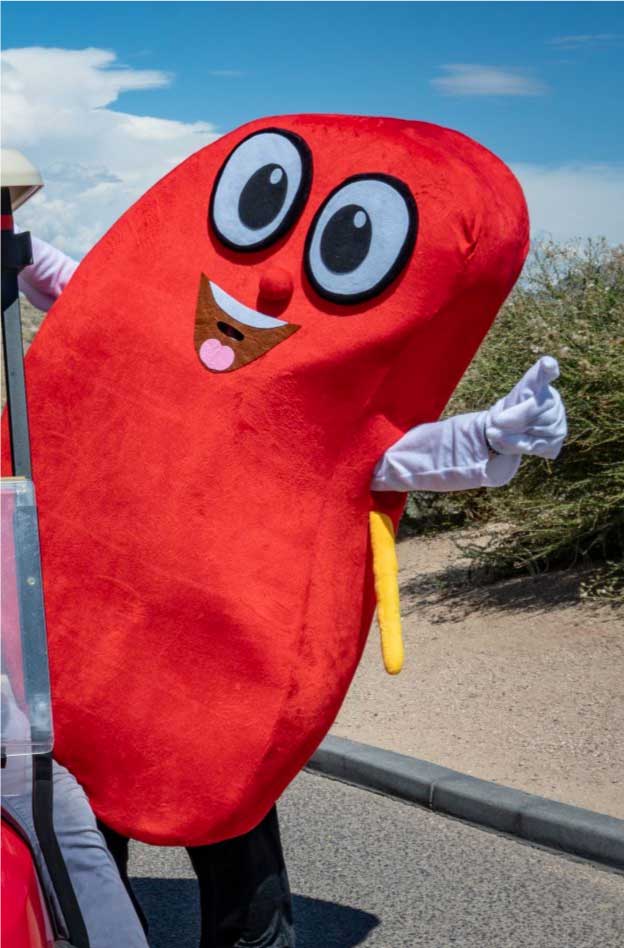 SIDNEY THE KIDNEY
Request a Visit to your School
Sidney the Kidney has been very popular with our elementary school students! If you would like Sidney (and a medical professional) to visit your students and staff to present a program to encourage kidney health, please fill out and return the form below.