February 27, 2021 @ 7:45 am

-

4:40 pm

$40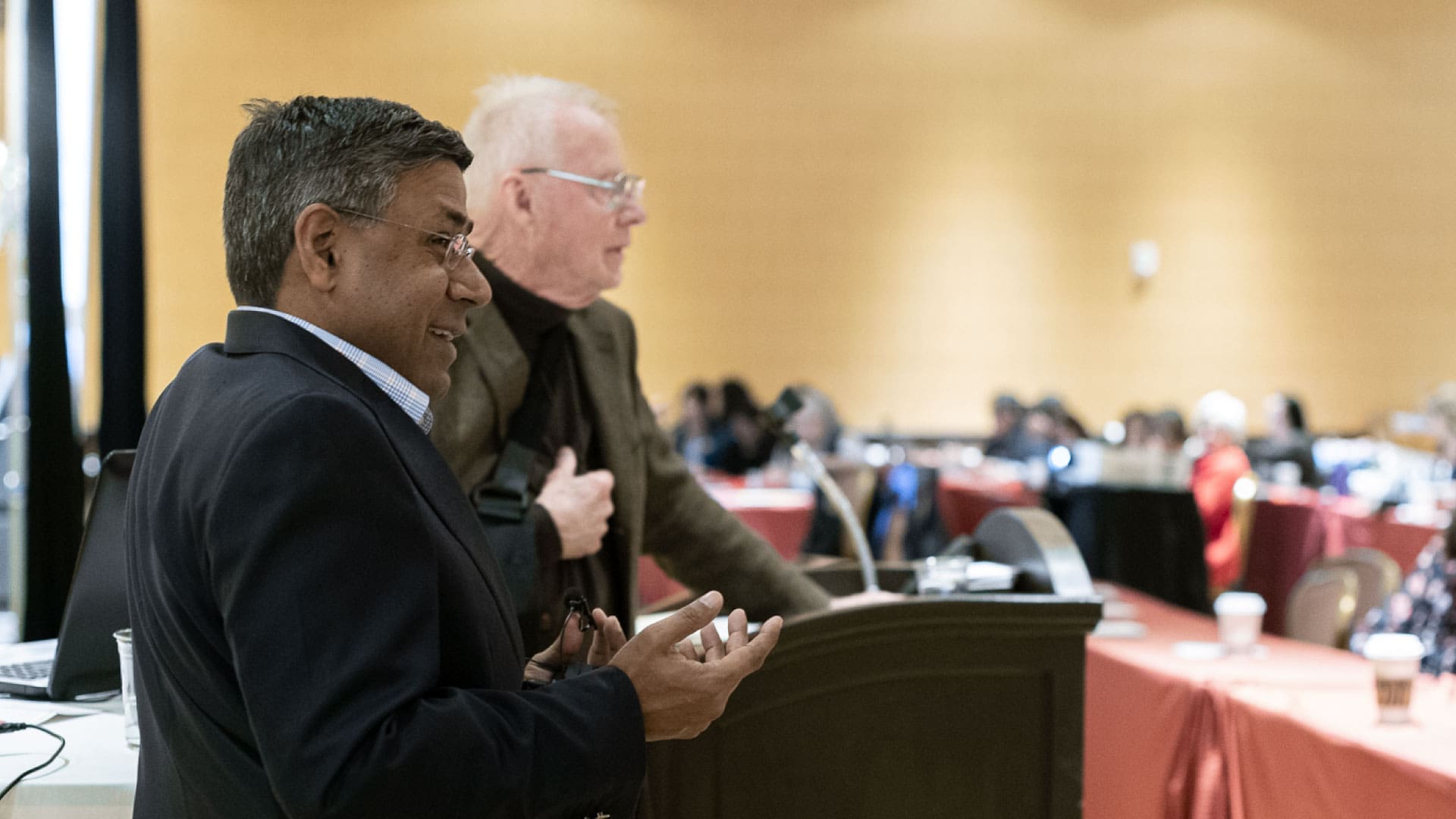 13
th
 Annual Southwest Nephrology Symposium
February
 27,2021

7:45 am – 4:40pm 8.0 CE

$40.00
 fee
Sponsored by NM Kidney Foundation 
We greatly appreciate the paid support that our sponsors/exhibitors have provided for the 2021 symposium:  Kindred Health Care and Velphoro/Fresenius Renal Pharmaceuticals – please attend their presentations during the virtual exhibit hall. 
Symposium Brochure Advertisers:
Chronic Disease Prevention Council:  Prepared CE for SW, CHW; Zoom Webinar mentorship 
Disclosures
 for the virtual symposium
:
This activity has been submitted to the New Mexico Nurses Association for approval to award contact hours. The New Mexico Nurses Association is accredited as an approver of nursing continuing professional development by the American Nurses Credentialing Center's Commission on Accreditation. CE has also been submitted for Social Workers, Community Health Workers and Dietitians.   
Virtual attendees must register, sign in and attend the entire conference, and submit evaluation to be awarded continuing education credits.  There will be no partially awarded CEs.  The certificate will be available online after the symposium after the evaluation is received. 
The Learning Outcome: The learner is expected to relate or apply new ideas into their work setting to help solve a patient or work setting problem; by using knowledge gained from this webinar.   
The PowerPoint presentations will be posted on the NMKidney.org website. We are pursuing this webinar as an enduring CE program from February 2021 – 2022.  A link will be sent to your email after you register which will be used to attend the virtual seminar and blank evaluation.  So please print your email address very clearly.   
Mail this completed form with check, cash or money order to: 
Symposium c/o Liza Lucero    10701 Denton SW Albuquerque NM  87121 
Make check payable to NM Kidney Foundation or use paypal on NMKidney.org site  
Name/Title: _______________________________________________________________ 
Email (print clearly):_________________________________________________________ 
Place of employment;_______________________________________________________ 
Address/City/State:_________________________________________________________ 
The $40 fee is used for Dental Scholarships for renal patients who have no dental insurance which is used to complete their renal transplant workup.  This is given to any NM patient pursuing transplants at either UNM or Presbyterian transplant.  So far, 7 dental scholarships have been awarded to UNM transplant patients.  Pres has had  3 dental scholarships awarded.  
Virtual 
Agenda: 
7:45 – 7:55 – Virtual Exhibit Hall – nonCE sponsored by Kindred Health Care 
7:55 – 8:00 – Memorial Service – Please email to alicia@renalmed.com names of patients who have passed in 2020.   
8:00- 9:00 – Introduction to Dermatology – Dr. Azeen Sadeghian -board certified Dermatologist – Objective: Recall 2 skin manifestations that are more common in renal patients.   
09:00 – 10:00 – Heavy Metal Nephropathy – Dr. Ken Xu – UNM Nephrology 
Objective: Review unknown risks and how to prevent or evaluate. 
10:00 – 11:00 – Arteriovenous Access Graft Care – who is a candidate, how it is constructed, usual postop findings of inflammation, how to preserve AVG patency, when to refer back to vascular – Dr. John Marek – UNM Vascular Surgeon – Objective:  Explain usual post op findings for appropriate assessment. 
11:00- 12:00 – Gastroparesis in Diabetes – Dr. Ifeoma Achusim RN PharmD MPH – Objective: List 2 treatment options for gastroparesis 
12:00- 12:30 – Virtual Exhibit Hall – nonCE sponsored by Velphoro/Fresenius Renal Pharmaceticals 
12:30 – 1:30 – Nonadherence to treatment – what have we learned – Dr William Polonsky and presented with permission by Leslie Dork CNP- Renal Medicine Associates – Objective: Discuss one rationale for nonaherence to treatment and how to improve adherence.  
1:30- 2:30 – How to grieve healthy when we lose a patient or loved one – Dr. Dale Erickson – Renal Medicine Associates Nephrology – Objective:  Define healthy grieving and one way to help achieve this. 
2:30 – 3:30 – Pruritus and Anemia – what is new – Dr Jayant Kumar – Renal Medicine Associates Nephrology – Objective: List 2 new findings in pruritus or anemia treatment. 
3:30 – 4:30 – Peripheral Arterial Disease – Dr. Eric Depopas – El Camino and XRAM Interventional Radiologist – Objective:  Recall how to assess for PAD and when to refer.
4:30 – 4:40 – evaluation and CE